Princesses and brave knights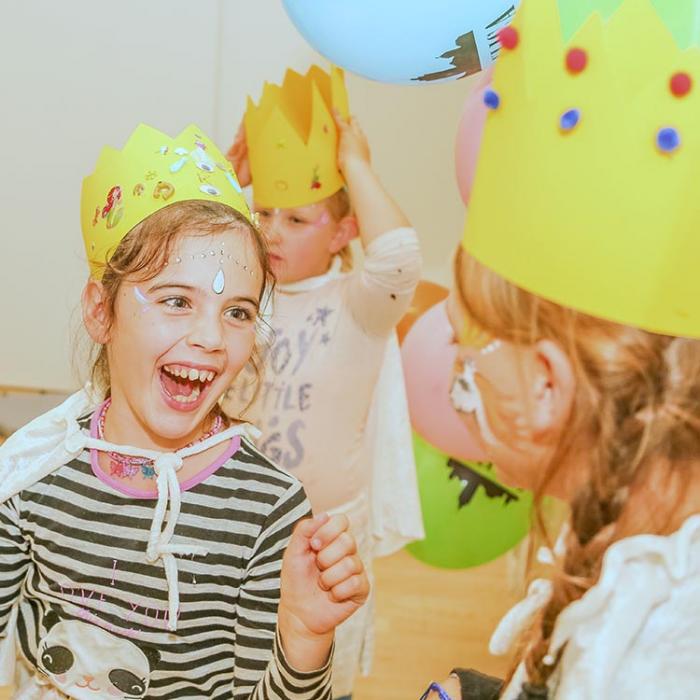 Exuberant girl with a paper crown on her head.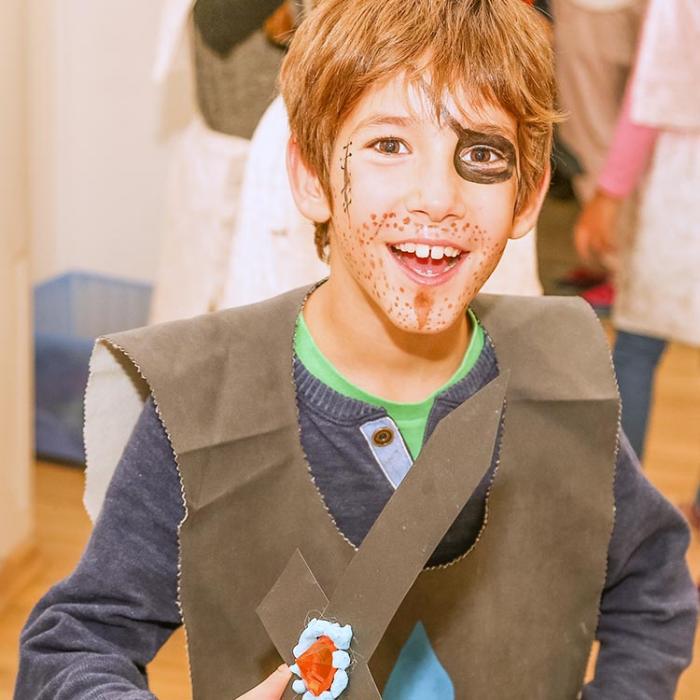 A boy disguised as a knight.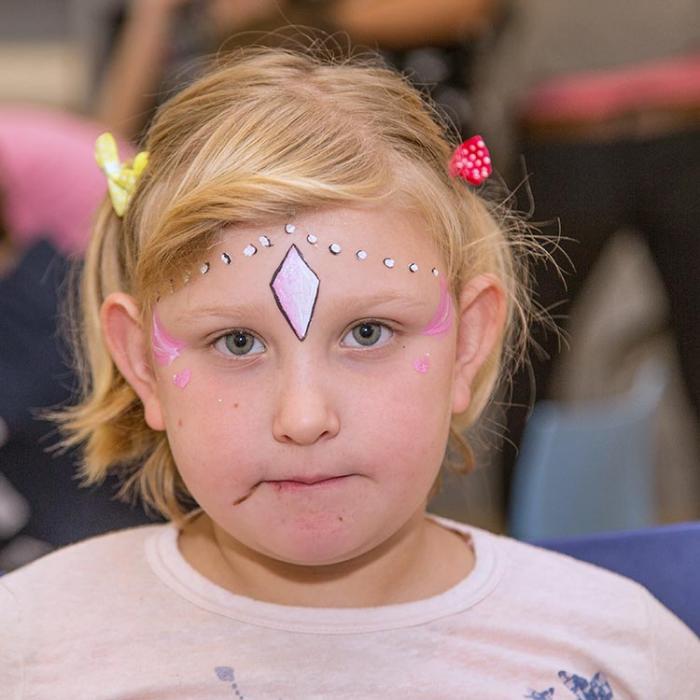 A girl from a birthday party, artfully painted on her face.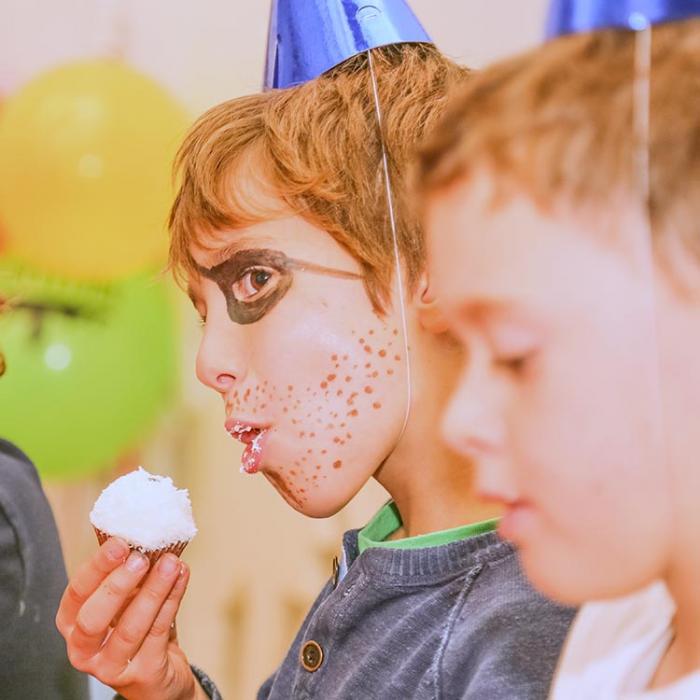 A young knight with a sweet in his hand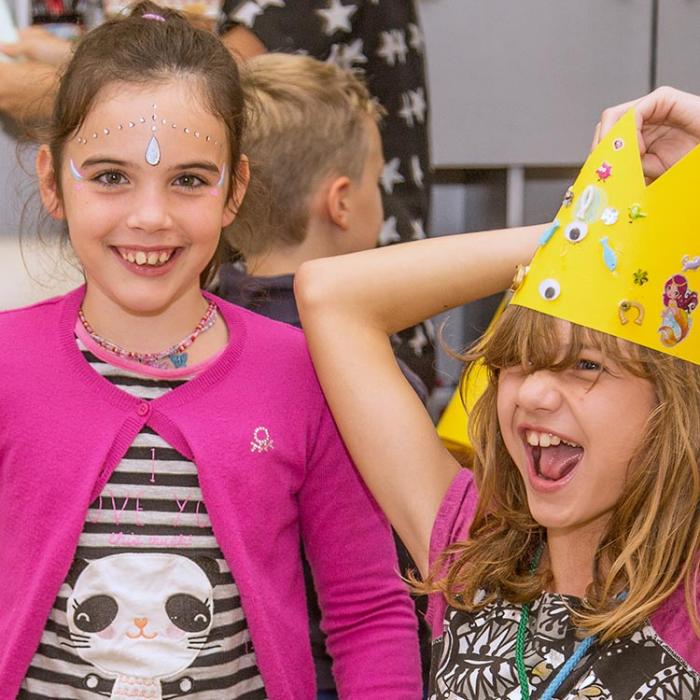 Cheerful girls at a party.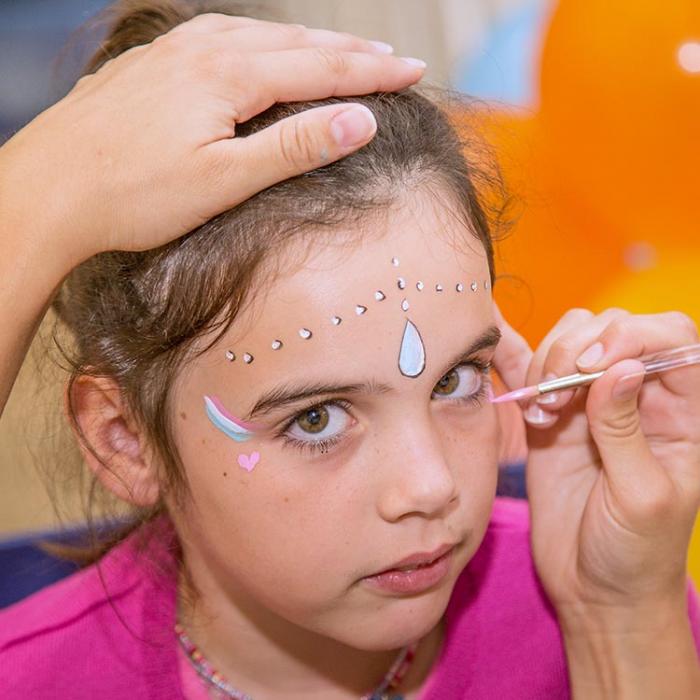 Girl having a face painting.
Price:

100 €

Duration:

2 hours

Max participants

10
The girls will fashion crowns out of cardboard and decorate them and the boys will make shields and helmets. They will put on real costumes and get their faces painted with face paint and then the games at the court can begin.

The participants in the knight and princess tournament will jump around and chase adversaries from the field; in the fights on horseback, we will ride our steeds on our soft pillows, of course. The knights will guard the yoghurt cup fort with their shields while the others try to knock it down with soft balls. We certainly won't be bored.

Once we get hungry, we will attack a real royal feast and top it off with a cake fit for a king. The children can take their creations home after the party.

Note for children with allergies *: Body and face painting using Face painting colors.
Share on Facebook
I want to celebrate with princesses and knights
Send us your preferred time for the celebration along with your contact information and we will check the availability of the date for you.