Pirate party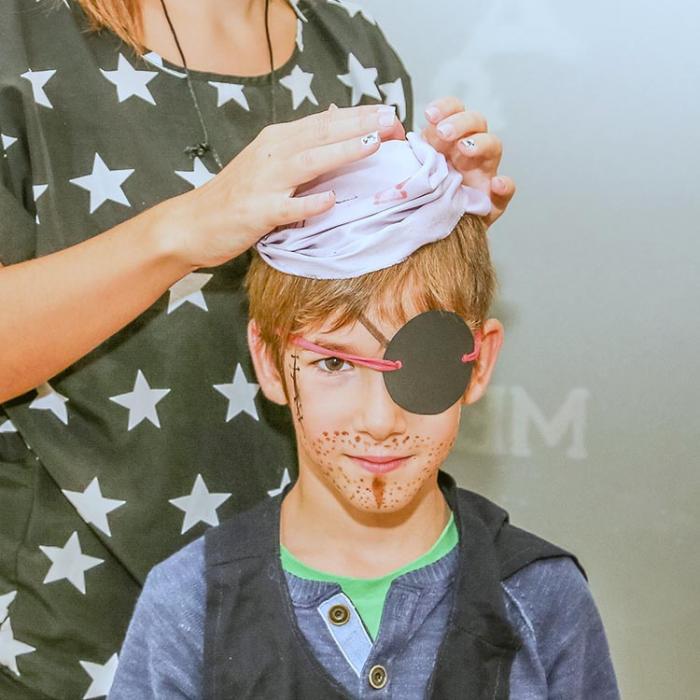 A young pirate preparing an outfit for a party.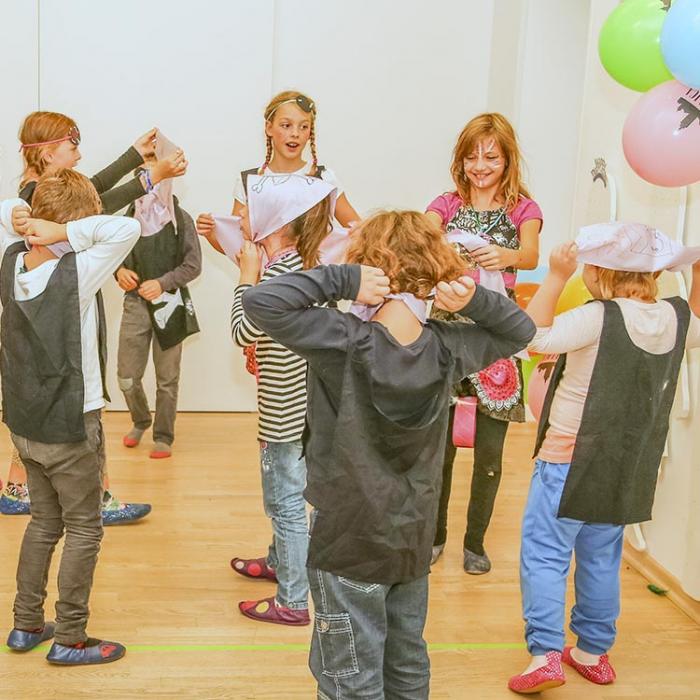 Kids at a party with pirate scarves.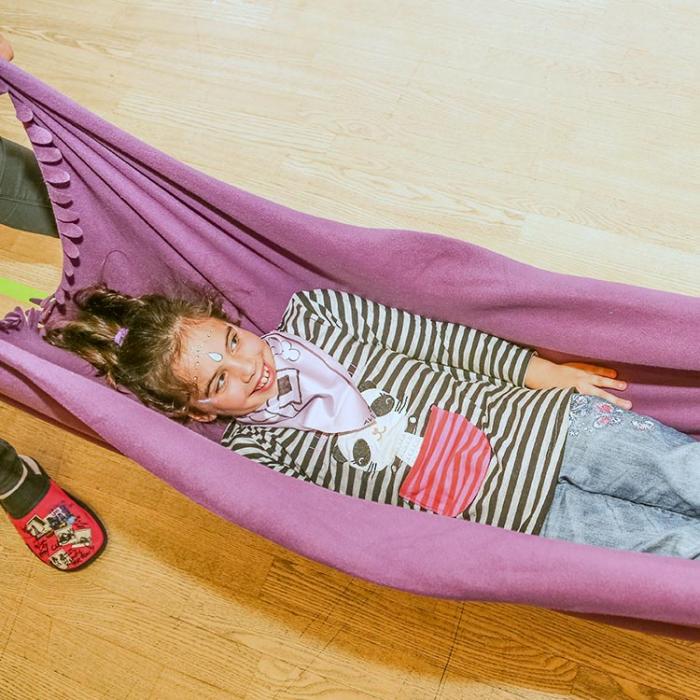 Young pirate girl relaxing on a hammock.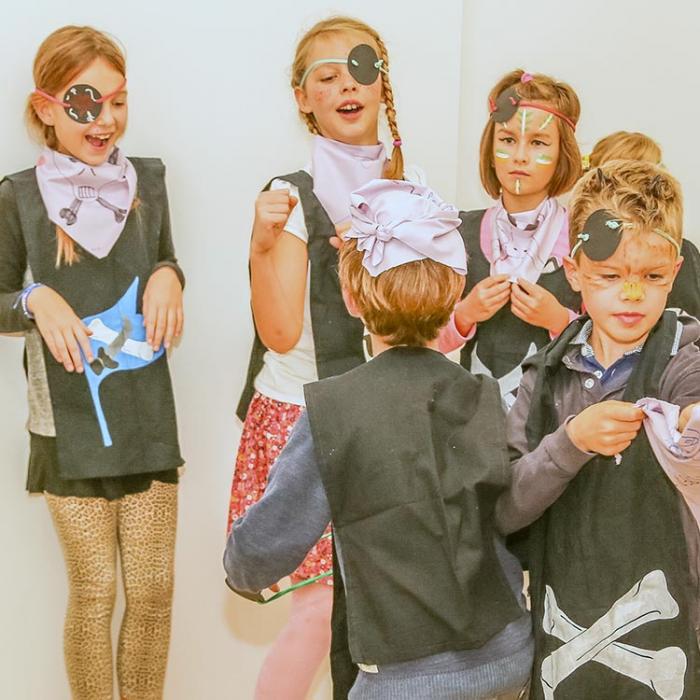 Young little pirates at a party.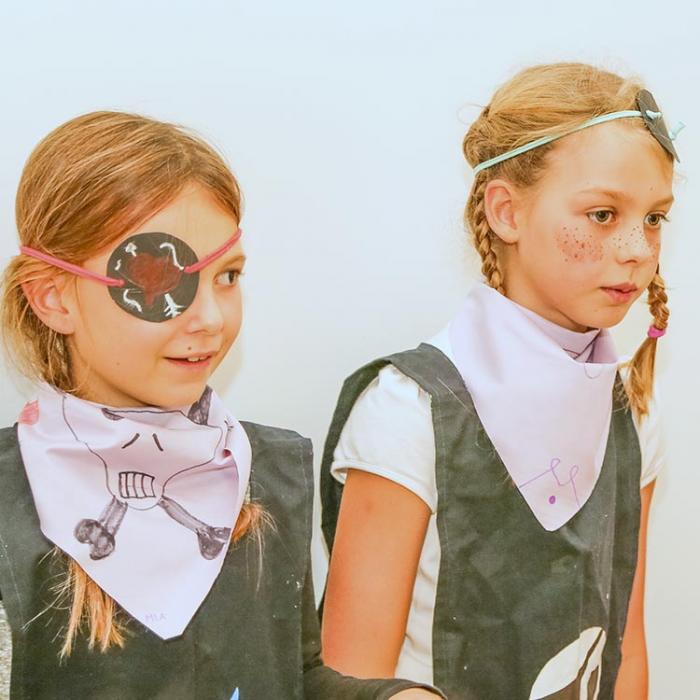 Young little pirate girls at a party.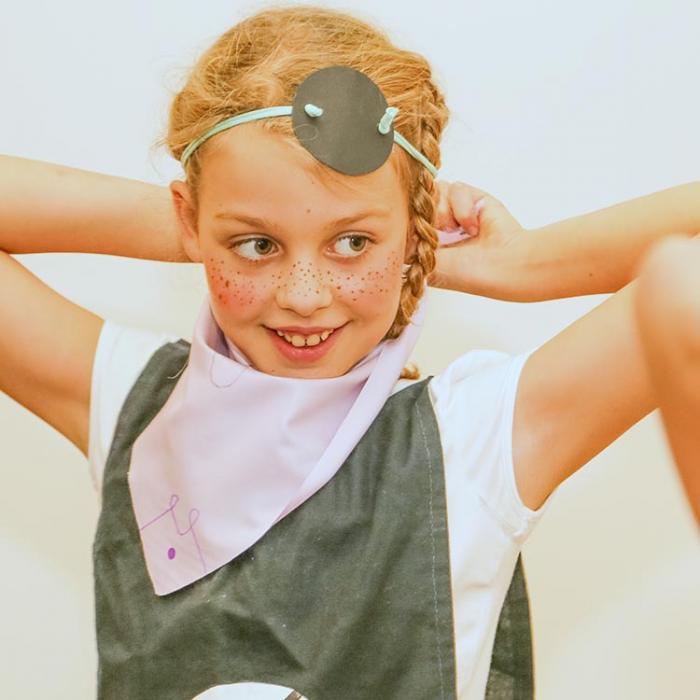 A young little pirate girl fixes a pirate blindfold.
Price: 100 €

Duration:

2 hours
During our time together, we will look for the hidden treasure, dressed in real pirate get-up. Including the flag, ship, banners, and everything else for a pirate party.

The children will make a pirate's hat or bandana and an eye patch from cardboard they will cover with water-based colors. We will also fashion our pirate flag together. After completing the pirate gear that the kids can take home with them, they will put on the pirate clothes and paint their faces with pirate colors.
Now they are ready to head to the pirate's bash. During the feast, we will read pirate stories.

After the meal, the real party begins. The children will be looking for a hidden treasure. Once they solve all the puzzles, they will earn a chocolate coin from the treasure chest. The pirates will experience some seasickness when we swing them on a blanket; they will try to shoot down a pirate ship, run on a pirate obstacle course and play ball games.

Note for children with allergies *: Body and face painting using Face painting colors.
Share on Facebook
I would like a pirate party
Send us your preferred time for the celebration along with your contact information and we will check the availability of the date for you.