Fairy tale streets
The spaces, the furnishings, and the details have been designed to transport the kids into different imaginary worlds and use playtime to rouse their sense of discovery and adventure. The spaces will also impress the parents, as they are designed like a "mini city".  Each space serves a different purpose, but the diverse and interconnected design flows evenly through all the spaces.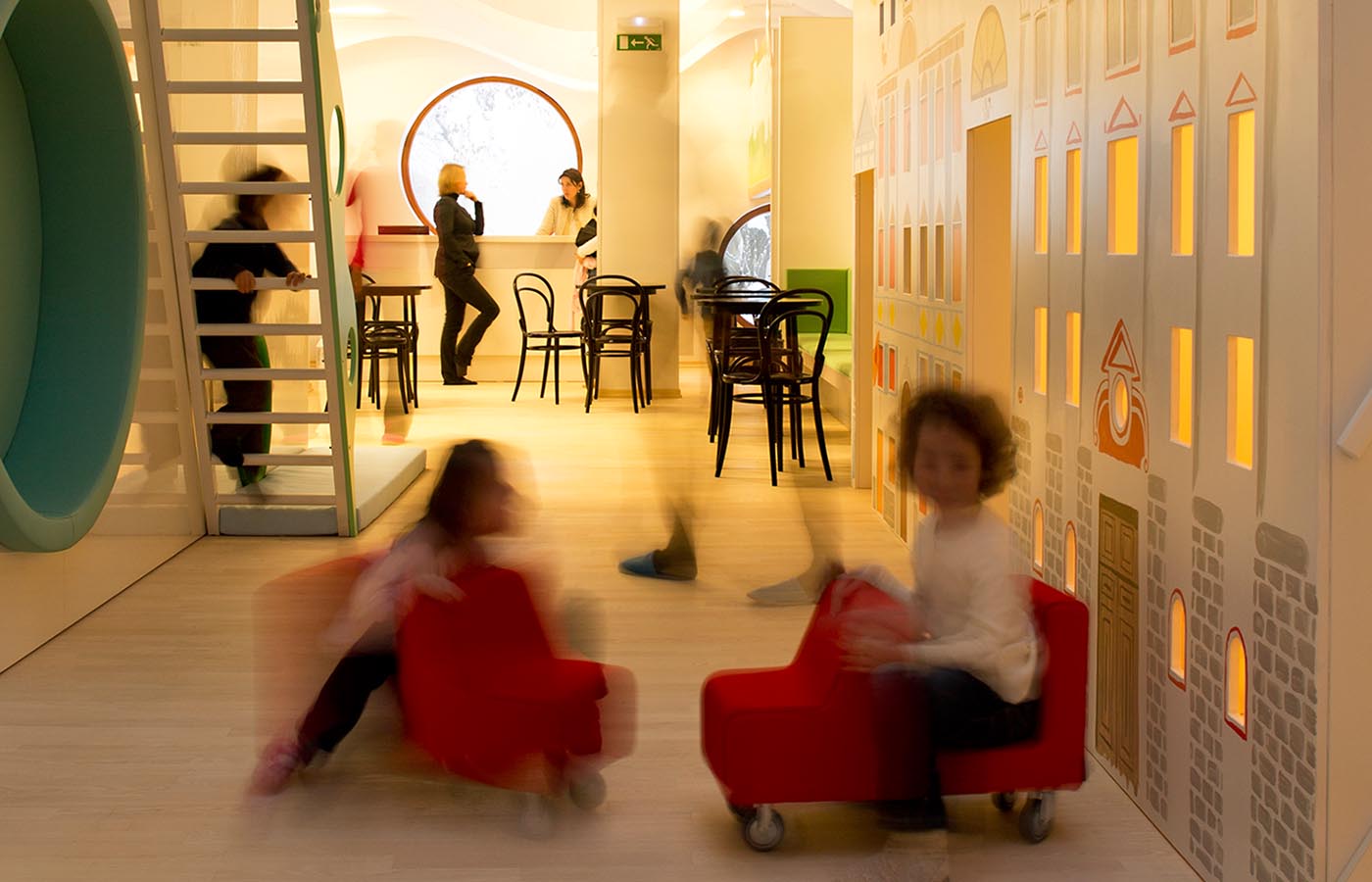 Enter the mini city
You will immediately feel the energy of this colorful space. Slip on your city slippers and embark into a tiny world where the young ones can feel free to play, roll around, over, and crawl, even on the floor.
The playroom
It is designed as a miniature apartment with real rooms and even balconies, complete with secret tunnels, which the more adventurous parents can also explore, a slide, padded miniature cars, and a bunch of toys.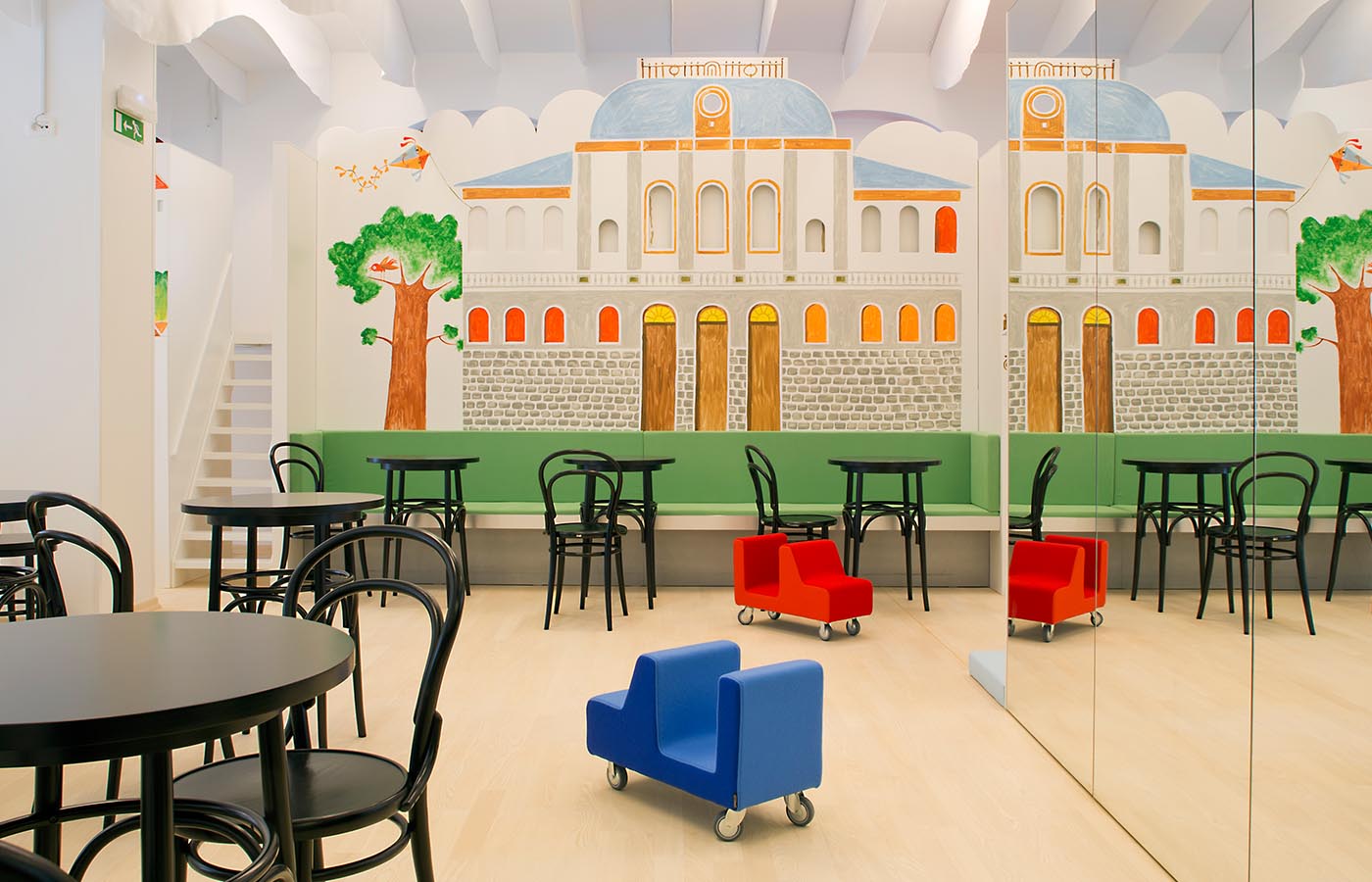 Coffee for mommy
While your youngest are playing, you can spend some quality time in the café, sipping on your coffee or other beverage in peace and indulge in something sweet. We also offer reading materials like magazines and newspapers.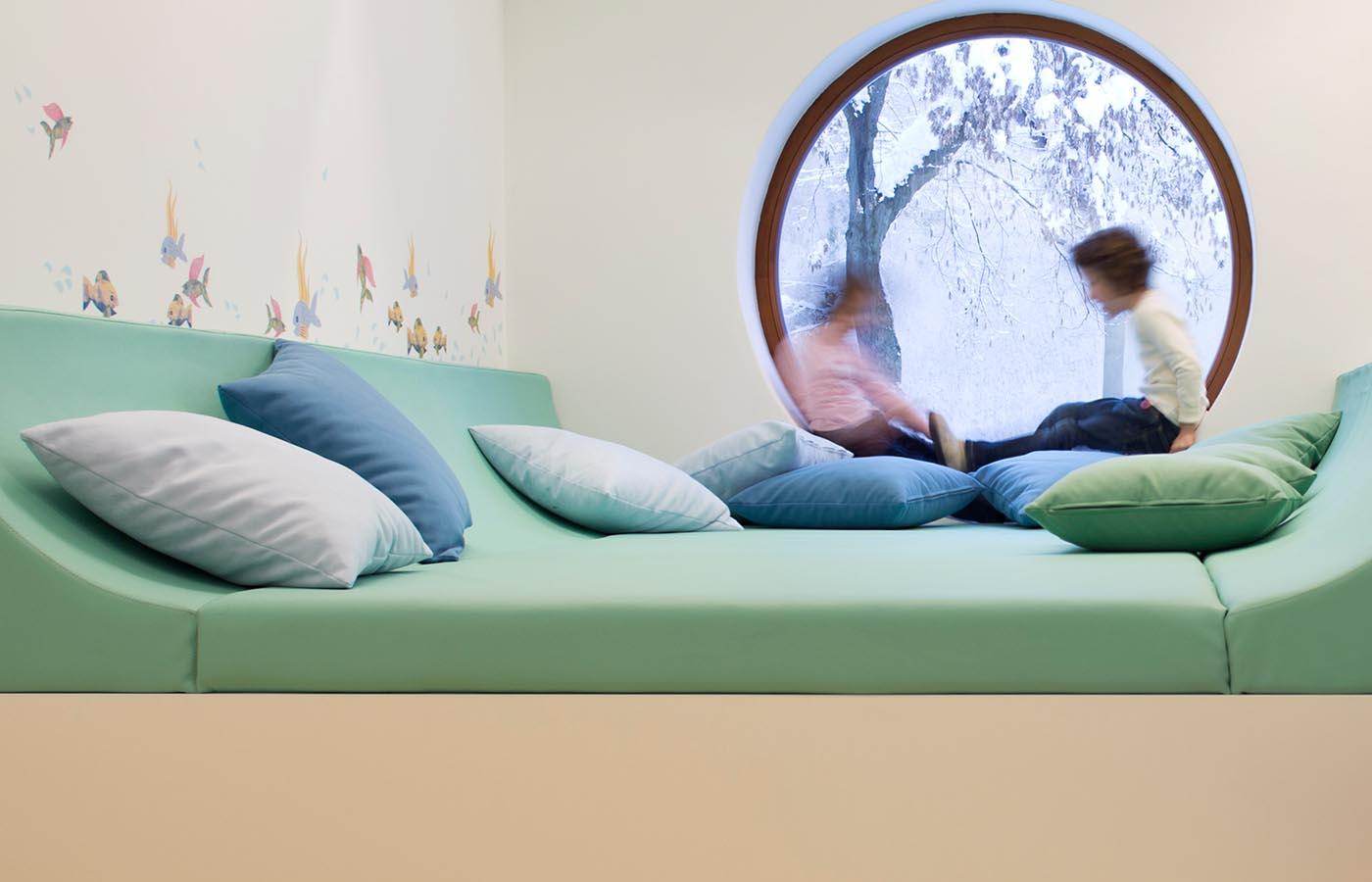 Baby corner
We have designated a specially designed padded area for our littlest ones: suitable for babies and smaller children who require more supervision. The area is a bit elevated, making it more comfortable for parents.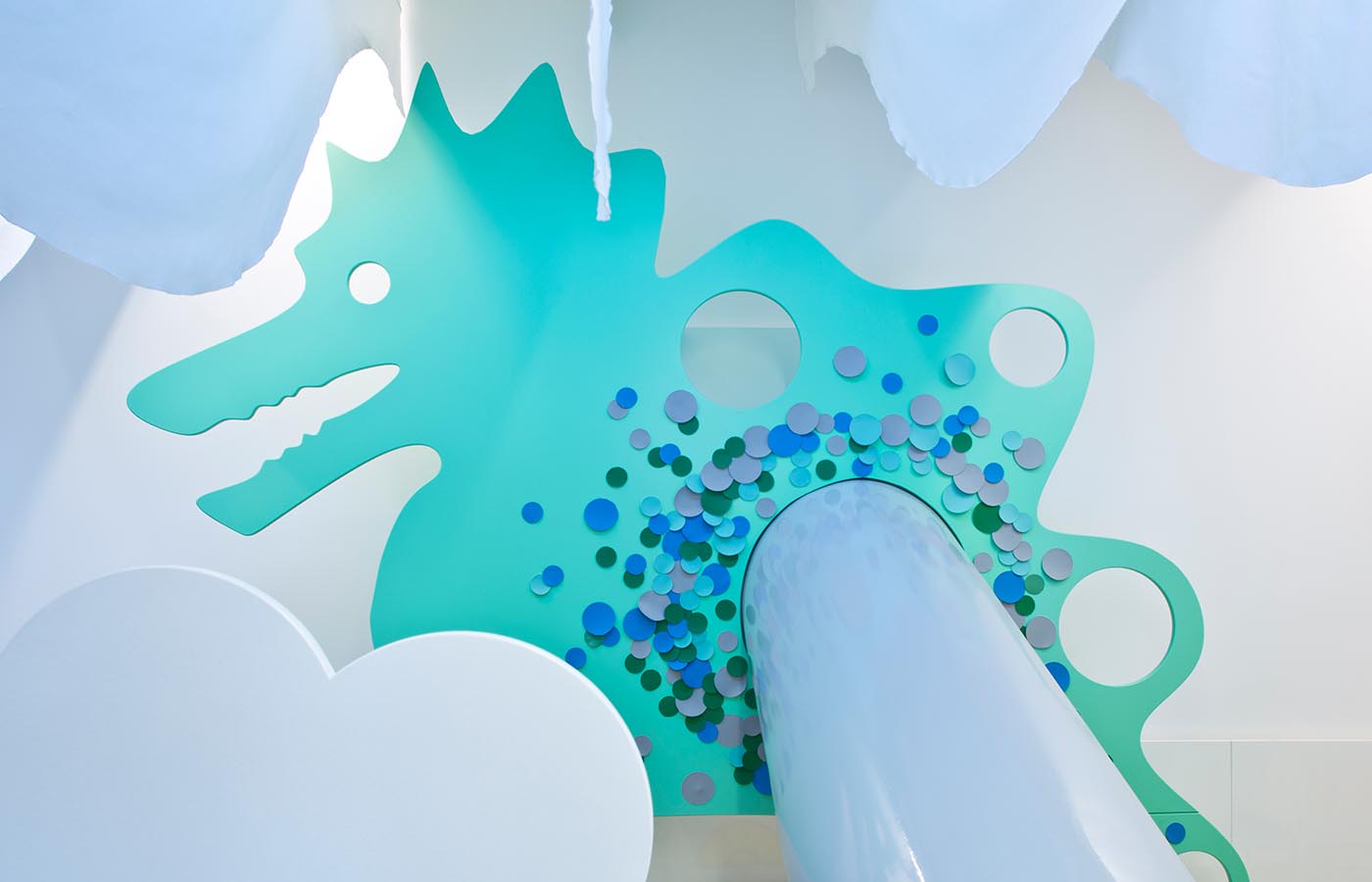 Activity area
Mala ulica also offers a functional space that hosts many in-house and guest events and activities. Many workshops and parental education events are held here.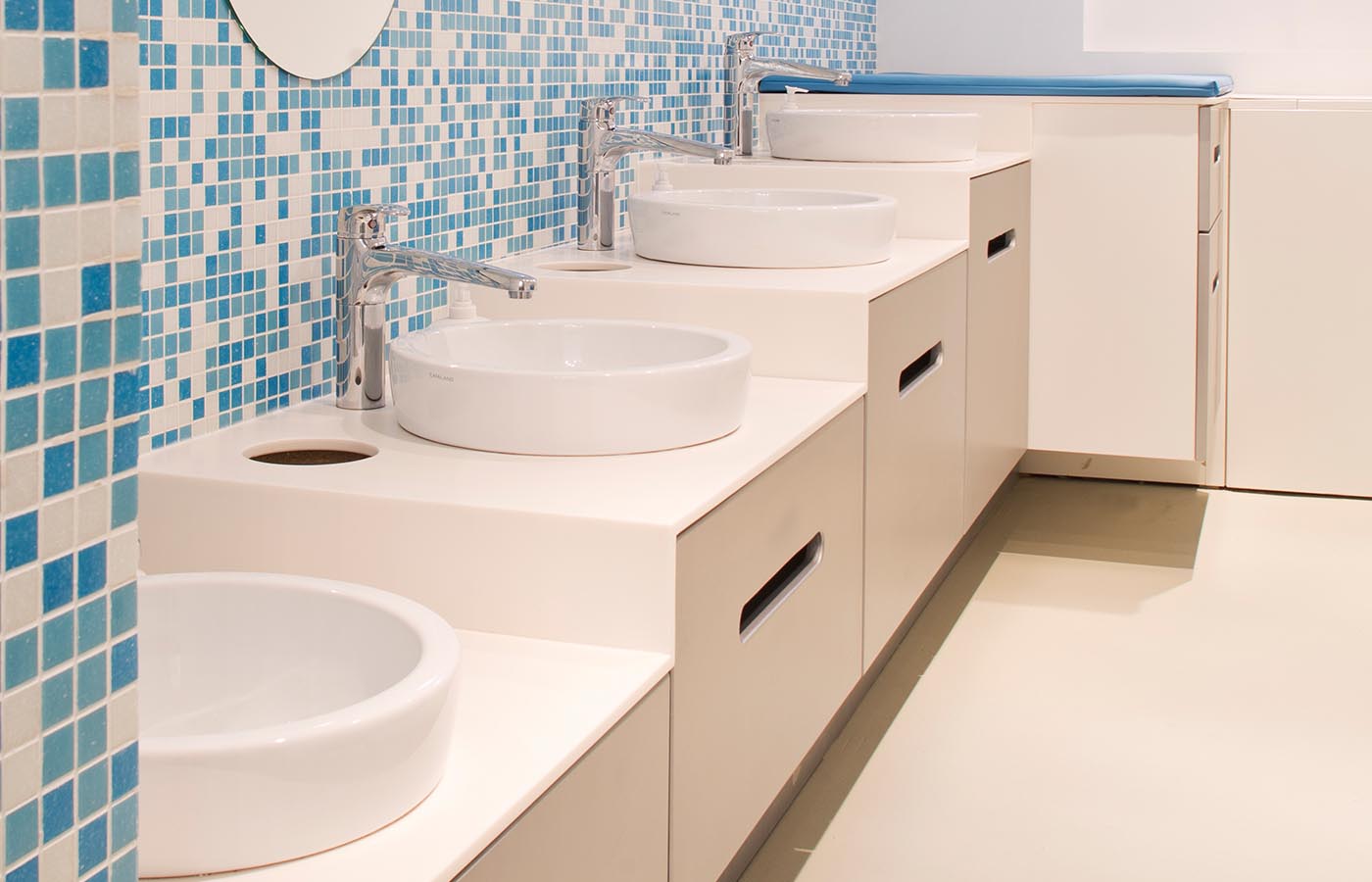 Mini and maxi bathroom
This is more than a bathroom: its design is more reminiscent of a public bathhouse and all the furnishings are adjusted to the height of children of different ages. This way, everyone will enjoy washing their hands!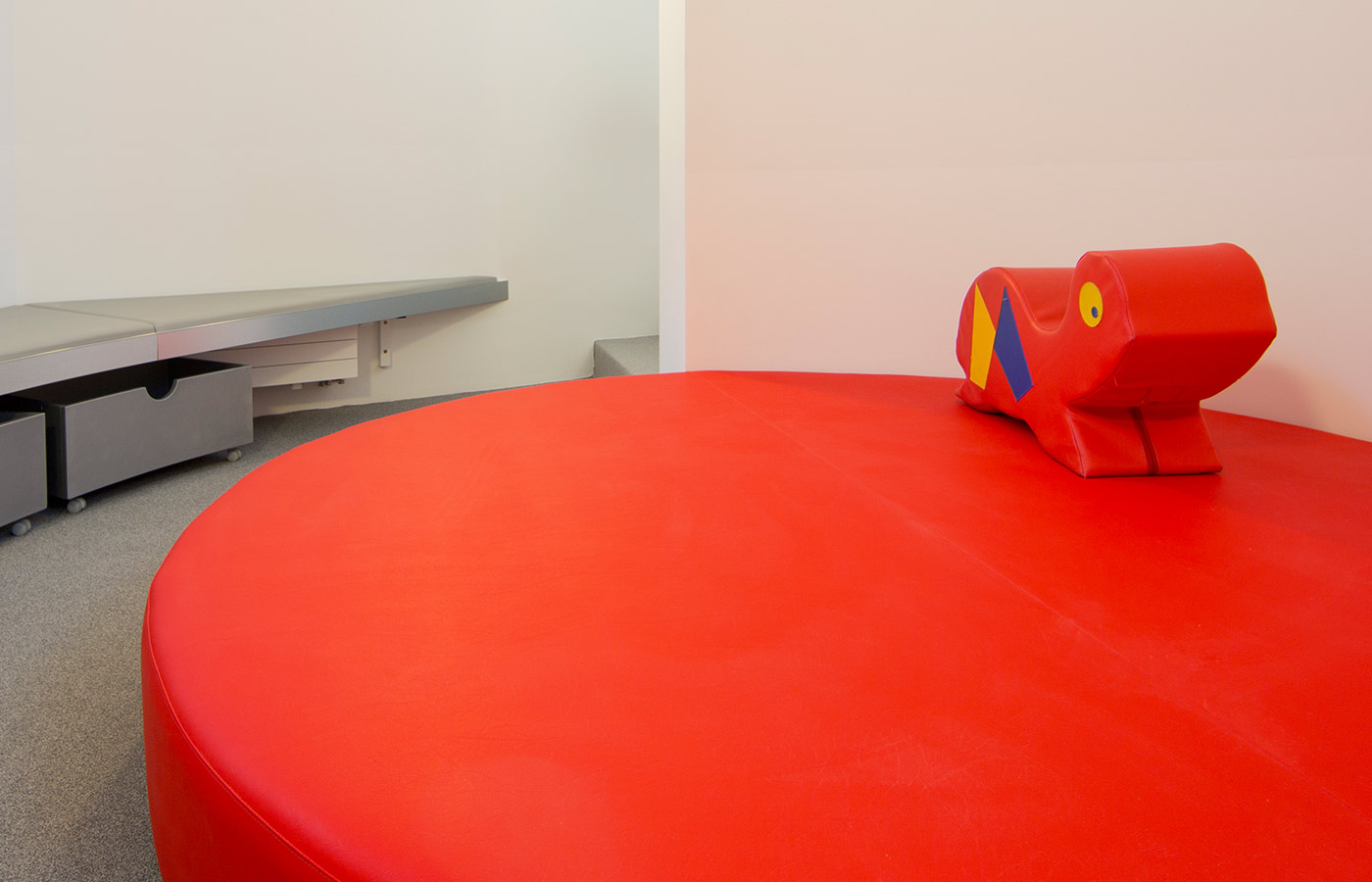 Mini playroom
The smaller playroom on the first floor of the tower features a round padded rest area, where children can play with blocks, rest, or just daydream. It is intended for more mellow activities.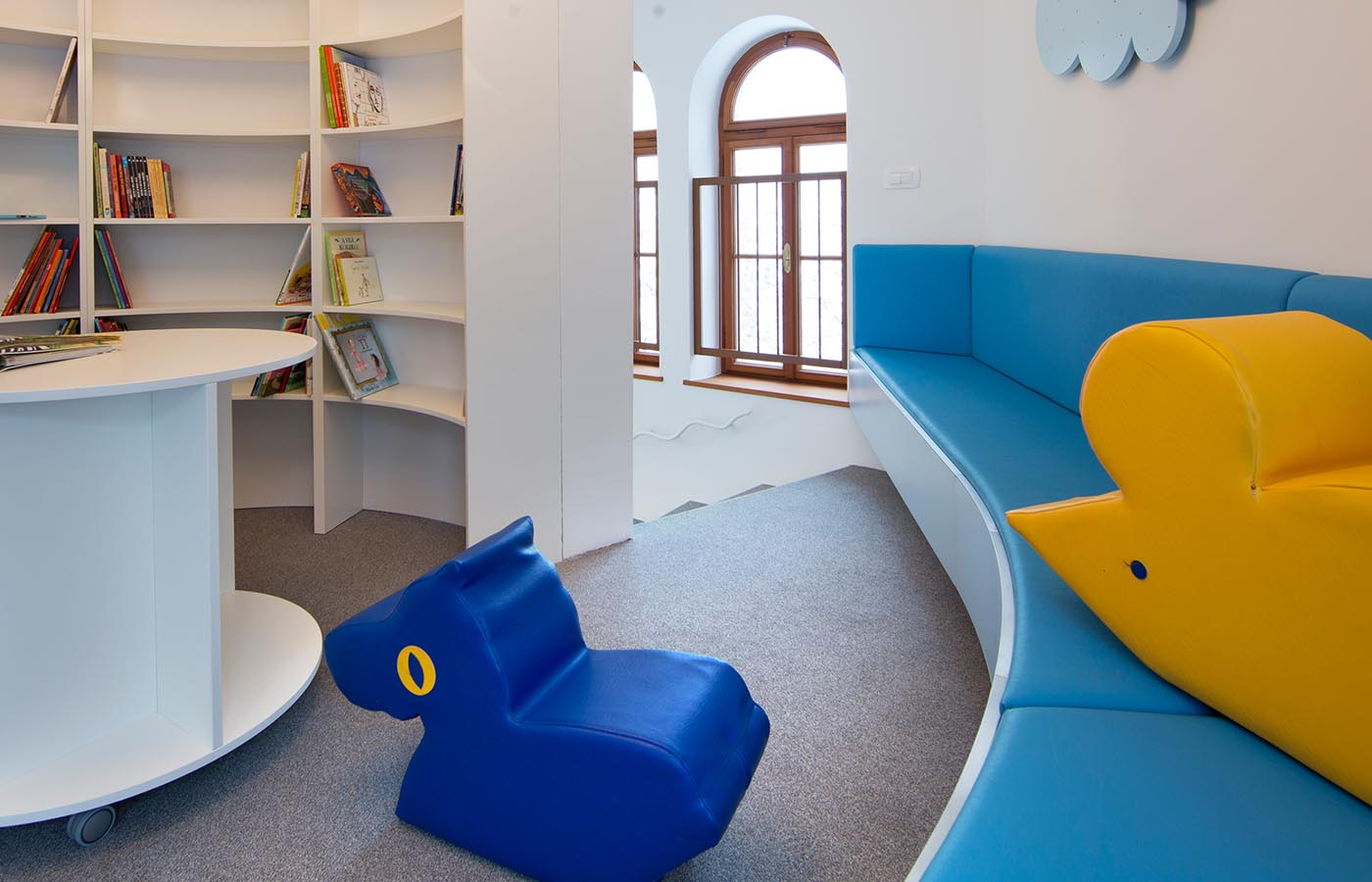 Library
Kids can visit the library on the second floor with their parents, listen to fairy tale readings; the space can also be used for breastfeeding. We have an extensive book collection and the space is also designed as a reading area, where you can have a moment to yourself.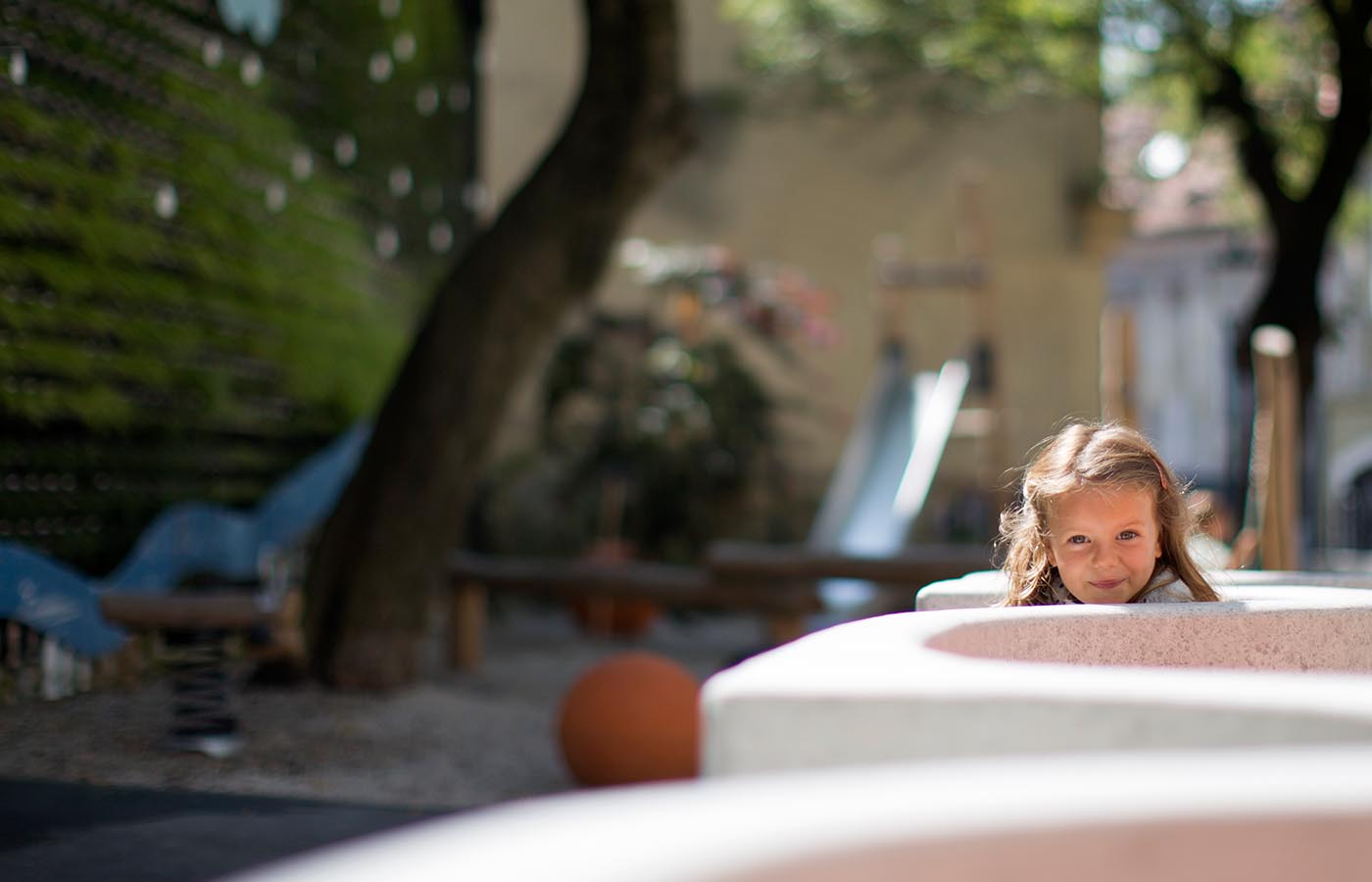 Outside playground
The lush greenery of the city trees provides shade for the playground protected with soft rubber for the younger kids, while the older kids can enjoy themselves in the sand pit and the designated area for ball games, roller skating, cycling, and more.