Vampire birthday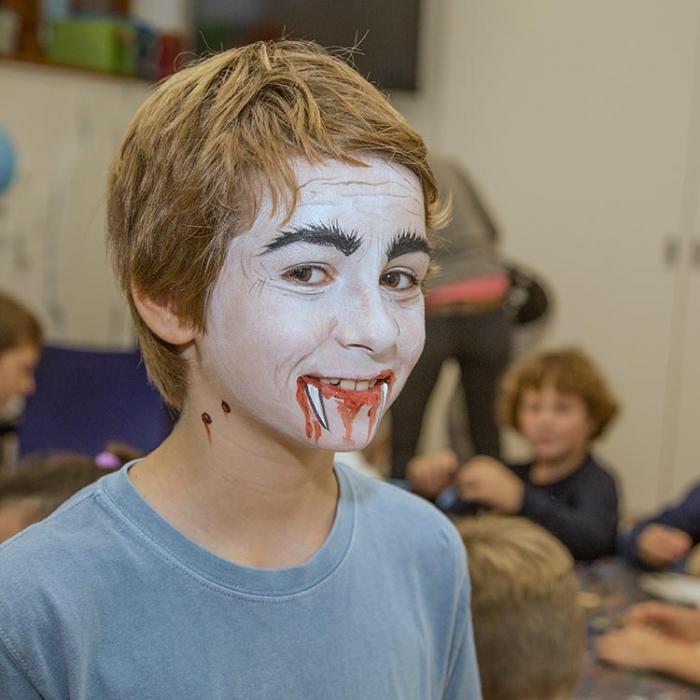 A boy with a vampire face painting.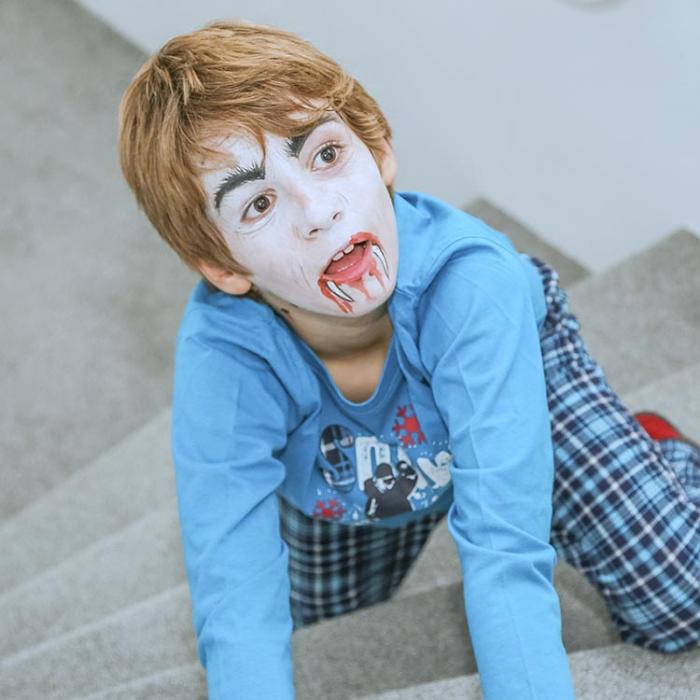 A boy with a vampire painting on his face.
Kids at a party having fun with vampire cloaks.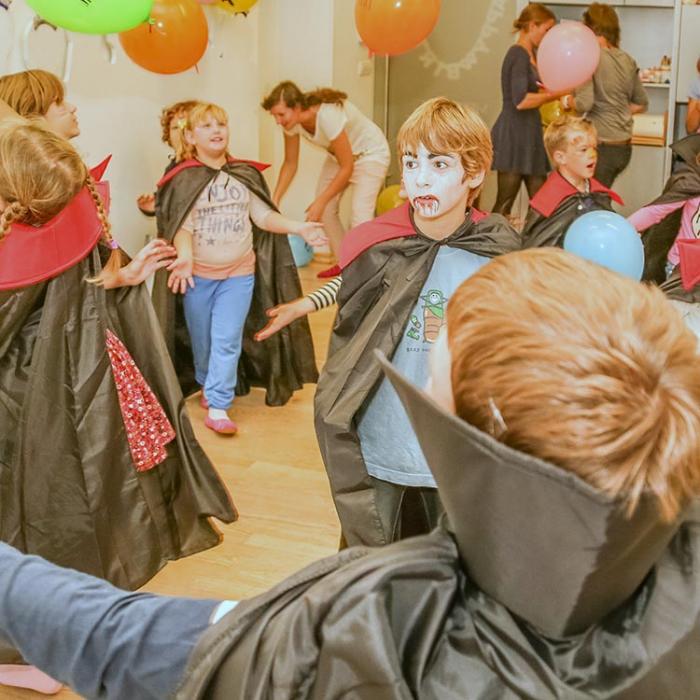 Kids having fun on the dance floor wearing vampire cloaks.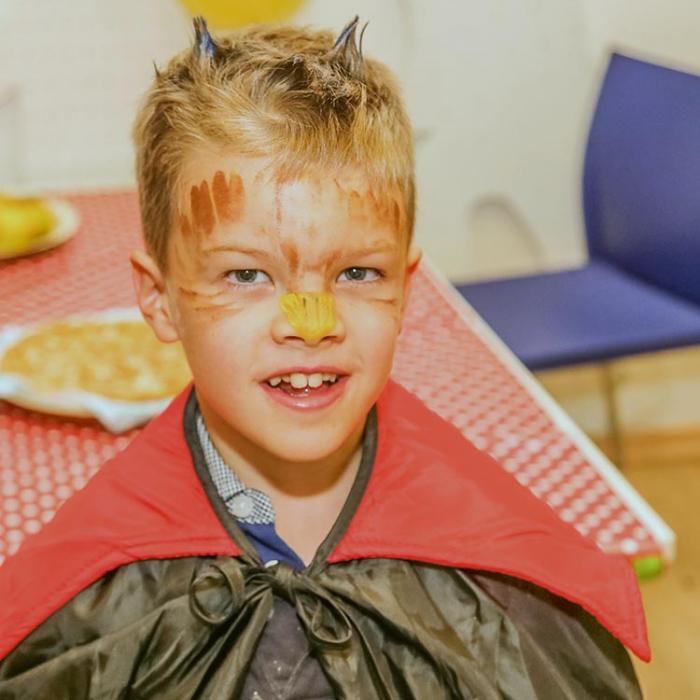 A boy with face painting.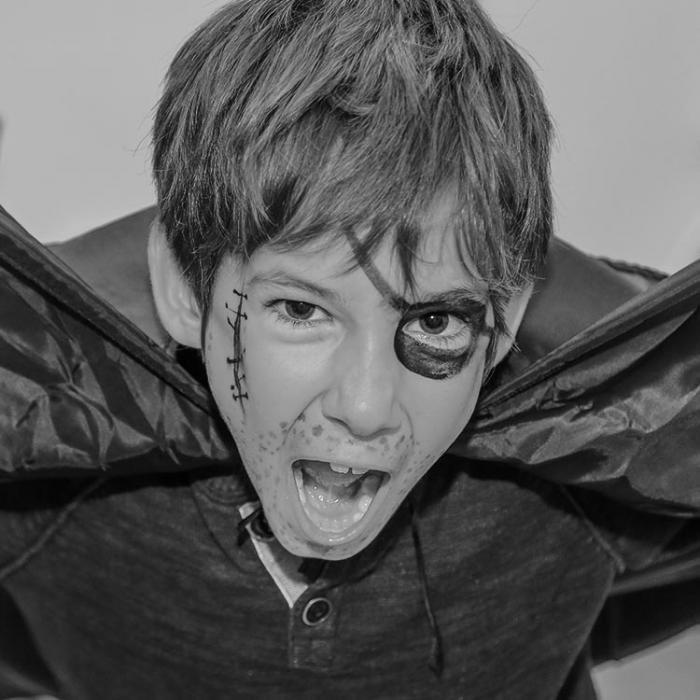 A boy with a vampire cloak.
Price:

140 €

Duration:

up to 3 hours
The mythological creature that feeds on blood has always stirred the imagination of teenagers. The candlelit birthday party will be shrouded in black: with red vampire outfits, pale, cold faces with red lips and gold or black-lined eyes and giant fangs.
We can prepare a bunch of tasks for exploring that they can try to solve in almost complete darkness. The ambiance will also be enhanced by vampire stories told in the candlelight of paper lanterns the participants will make themselves.

The teenagers at the birthday party can make each other's vampire hairdo and apply each other's nails with dark nail polish. We will learn the choreography to the song "Adams family". For the icing on the cake, we will brew a bowl with fruit a.k.a. floating eyeballs and, if possible, season it with liquid nitrogen. We will play truth or dare and games with blindfolds.
Share on Facebook
I want a Vampire birthday
Send us your preferred time for the celebration along with your contact information and we will check the availability of the date for you.